Cool-Summer.com is the number-one online provider of quality resort and beach furniture, gear and supplies, all in one inclusive online resource. You'll find everything you need for residential or commercial applications, and we offer a quantity discount, so please inquire. Our valued customers include hotel resorts, beach houses, water parks, golf courses, country clubs, luxury condominiums, and other fine locations. We carry a wide selection of patio furniture, beach cabanas, lounge chairs, pool umbrellas, the new chaise lounge towels, robes, luxury chair cushions, and much more. Because quality is paramount, we feature products from only the most trusted brands in the industry, including:
Brown Jordan
Kingsley Bate
Cebu Wicker
Evolutif Resin
Grosfilex
Hanamint
Tropitone
A wide variety of wholesale umbrellas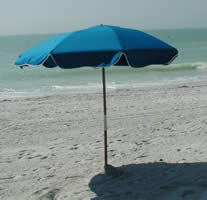 Our luxury products are suitable for either home or commercial use. We've got cabanas that are perfect for any setting, and like our wholesale umbrellas, they can be customized with a corporate logo or family emblem. Cabanas provide security and privacy when completely enclosed, and can open up to various positions to reveal the optimum amount of sun. Made of durable, weather-resistant material, they're cabanas are built to last. Our wide selection of pool umbrellas is also sure to please. Available in many diameters, materials and colors, they're made to last for seasons of enjoyment. Whether you're looking for one umbrella to fit your backyard patio set or a selection of wholesale umbrellas to furnish a resort complex, Cool-Summer.com has got you covered-literally.