Enjoy a double chaise lounge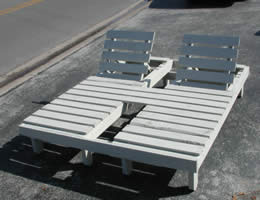 We know you worship the sun because of the wonderful way it makes you look and feel. If you want to bask in the glow with someone special, you will need a double chaise lounge. We have a large variety and for your comfort, these durable chairs can be adjusted to three different positions. They are made out of top quality wood and are available in pine, ash, redwood, oak, and mahogany and can even be painted to match your personal decor. You will truly love these chaise lounge chairs built for two.

Endless array of wholesale umbrellas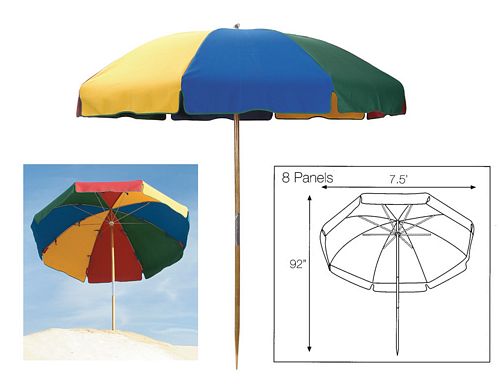 Rain or shine, you will love the protection that our wholesale umbrellas provide. We carry a large variety including market, garden, wood and teak, aluminum, contract, fiberglass and etc. All of our umbrellas are guaranteed against the elements and come in an abundance of patterns and colors. Our umbrellas are easy to open and install and carry a warranty on the fabric and the frame and make a beautiful addition to any home, hotel or resort property.
Have fun creating your island oasis while you shop our site for the largest selection of premium wholesale umbrellas, beach cabanas, patio furniture, lounge towels, chair cushions in a variety of colors and styles from our exclusive Brazil, Sierra and Aruba lines. Picture yourself kicking back with a cool drink while a cool tropical breeze blows through your hair while you and a friend enjoy the afternoon in a double chaise lounge.